Description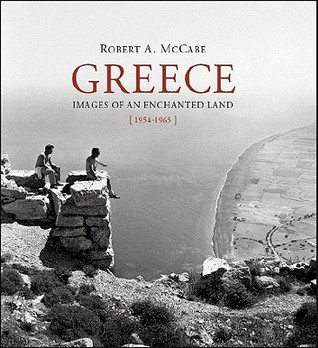 Greece: Images of an Enchanted Land, 1954-1965 by Robert McCabe
September 6th 2006 | Hardcover | PDF, EPUB, FB2, DjVu, audiobook, mp3, RTF | 204 pages | ISBN: 9781593720216 | 9.73 Mb
The beauty and simplicity of the enchanted land as it was for hundreds of years.Greece has changed dramatically since Robert McCabe made the pictures collected in this book, some of them fifty years ago. Certain viewers— especially those who were also there at that time—might find McCabes photographs elegiac.
This is the Greece they too remember, glazed in dazzling sunlight and now gone. To me, however, the principal sensation they convey is pleasure... Andrew Szegedy-MaszakRobert McCabe first visited Greece in 1954 while an undergraduate at Princeton University. He returned in 1955 and 1957 via freighter from the U.S., travelling extensively in the Aegean and documenting a way of life that today has all but vanished. This stunning collection of 116 iconic photographs covers four areas: History, People, the Seas, and Orthodoxy. Introductory texts by Yale classics professor Andrew Szegedy-Maszak, archaeologist John Camp, and Greek mythology expert Edmund Keeley are presented in both Greek and English.
The 116 photographs, made with a Rolleiflex and Plus-X film, are beautifully reproduced here in sumptuous tritone.